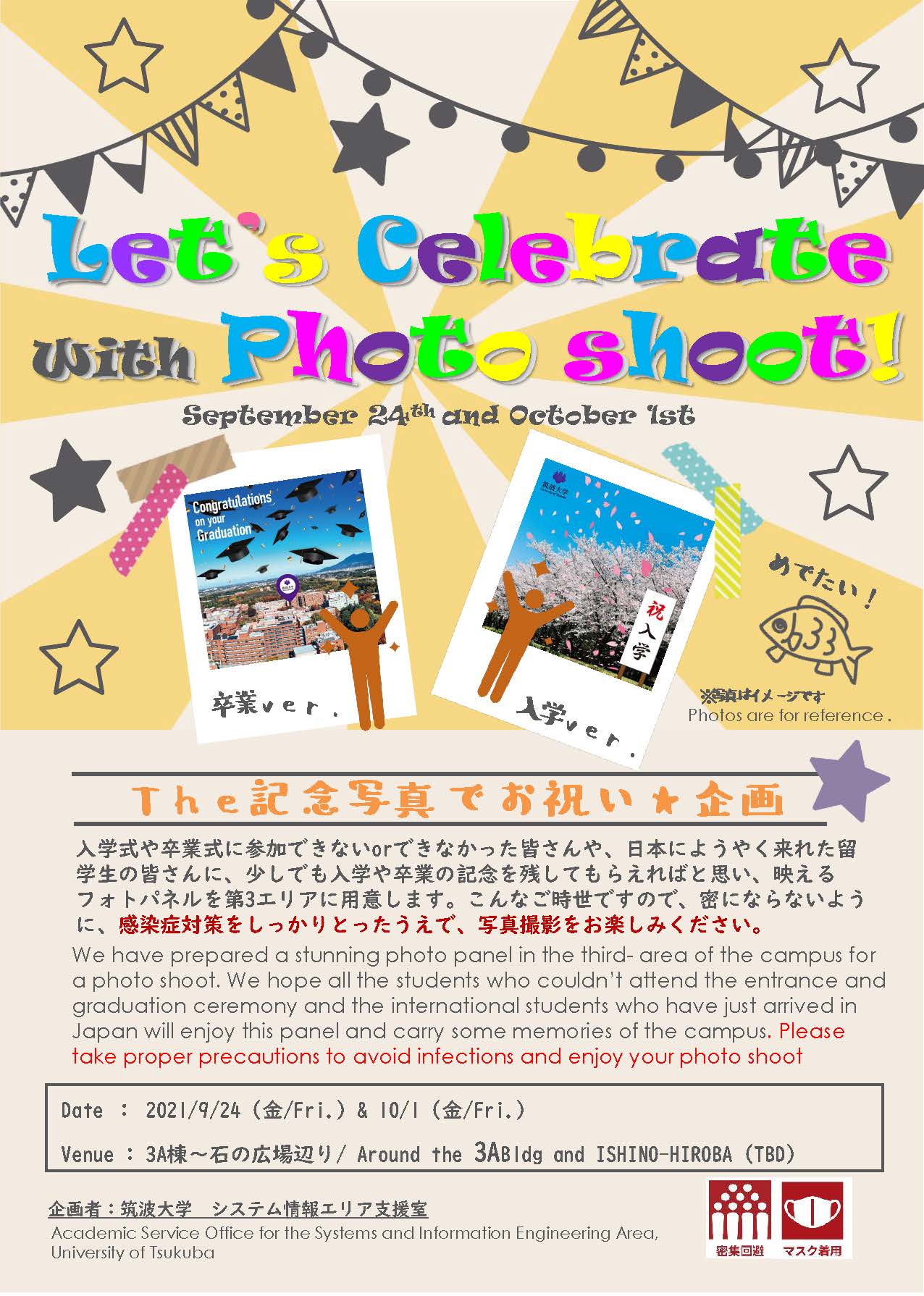 (*Sep. 30 updated) For students who graduate and enroll this year: Let's Celebrate with Photo Shoot!
(Updated on September 30, 2021)
We do regret to inform you that the event "Let's Celebrate with Photo Shoot!" on Oct 01, 2021 will be canceled due to typhoon No.16. We have prepared virtual background pictures for online meetings, please feel free to download them from the links below.
We have prepared a stunning photo panel in the third-area of the campus for a photo shoot.
We hope all the students who couldn't attend the entrance and graduation ceremony and the international students who have just arrived in Japan will enjoy this panel and carry some memories of the campus.
Please take proper precautions to avoid infections and enjoy your photo shoot!
This panel is available for both undergrad students and graduate students.
★————————————–★————————————–★
Date: September 24 (Fri.) and October 1 (Fri.), 2021
Venue: Around the 3A Bldg. and ISHINO-HIROBA (TBD)
* Here is a flyer(PDF).
★————————————–★————————————–★
We also have prepared this panel as for a virtual background for online meetings.
Please feel free to download from the links below.
 
Organized by:
Academic Service Office for the Systems and Information Engineering Area, University of Tsukuba