Focus (Introduction of SIE)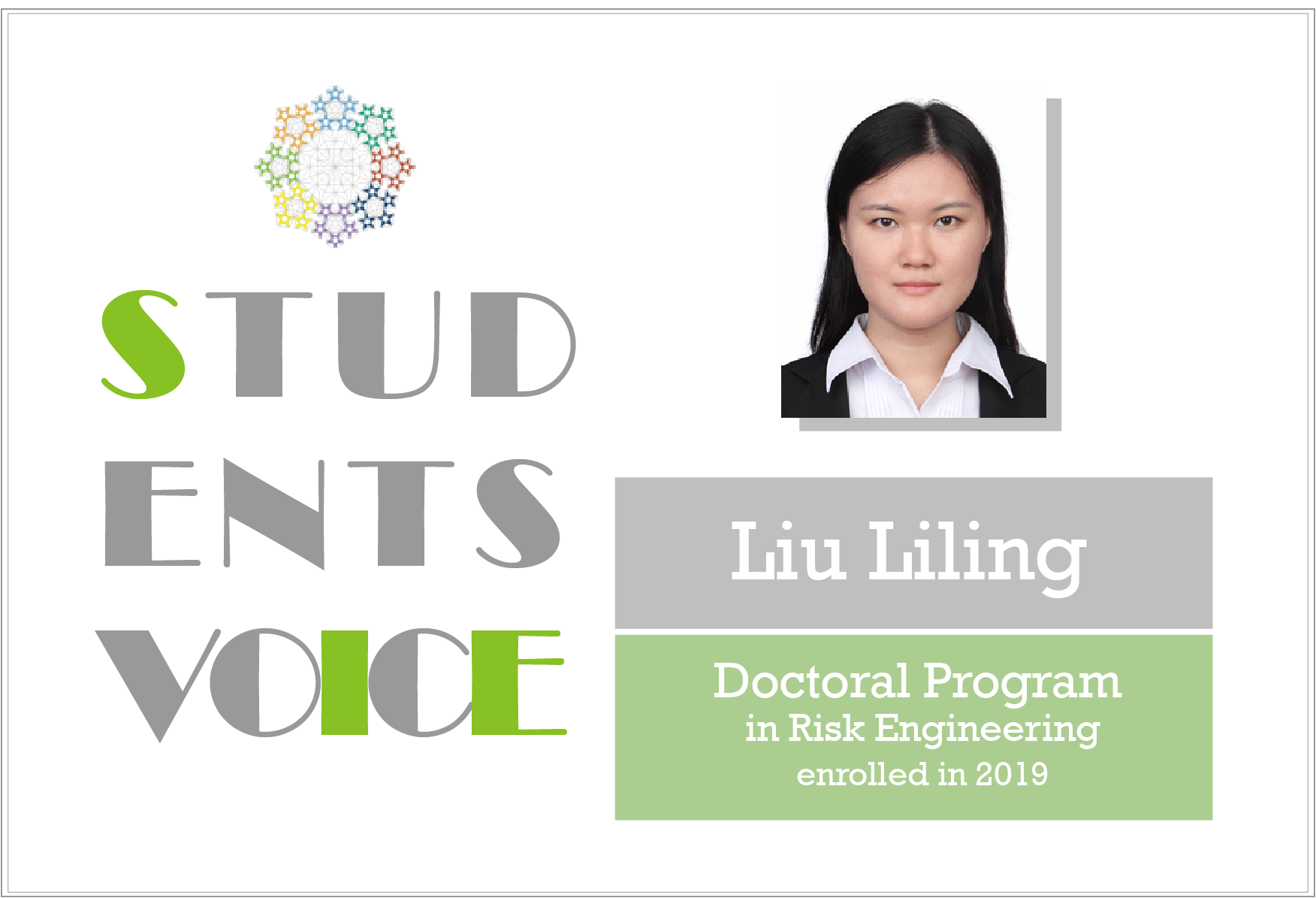 Students Voice Vol.6- Liu Liling (Doctoral Program in Risk Engineering)
It is not always easy and happy to live abroad. You may find things familiar and something that has been supporting you seems far away, let alone you are struggling to fight with your assignments and research projects.
Although some difficult time, the programs here made me feel the time paid off.
I wanted to learn something about urban planning using quantification methods and enrolled as a research student in the Program in Risk Engineering. Since that, I began to use software I never used before, to learn methods I even hadn't heard of before. I also encountered interesting people here, those who are kind, are motivated, are from different countries from me, inspired me to move forward.
All these experiences make me feel like some adventure, not always easy and happy, but fun enough.
(Liu Liling, Doctoral Program in Risk Engineering)
Related Links
Master's and Doctoral Programs in Risk and Resilience Engineering*
  * reorganized from Master's and Doctoral Programs in Risk Engineering since 2020