Focus (Introduction of SIE)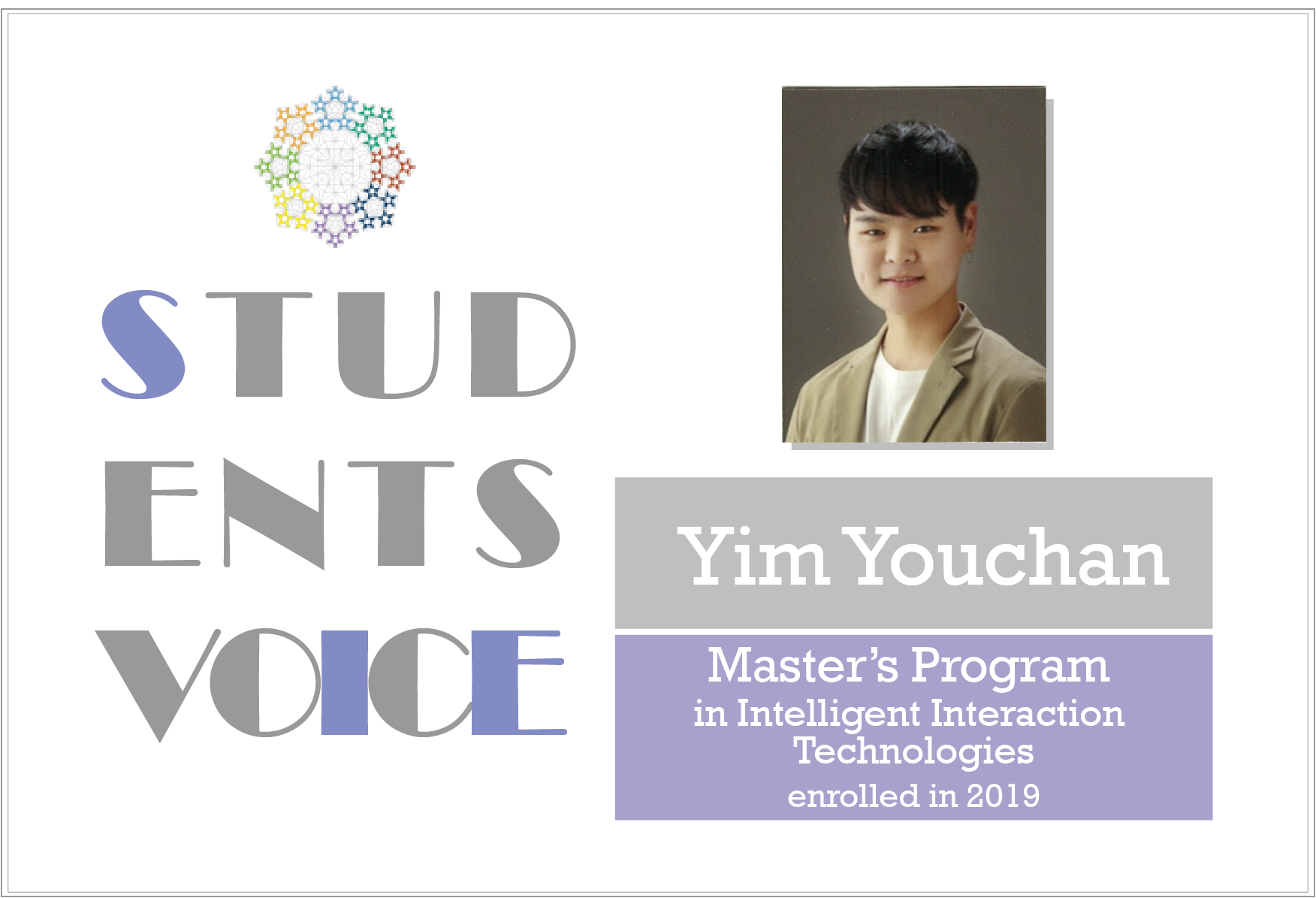 Students Voice Vol.5- Yim Youchan (Master's Program in Intelligent Interaction Technologies)
I am a Korean international student studying abroad at Tsukuba University from my undergraduate days to my master's degree in graduate school.
Tsukuba University has a large campus that extends north and south in harmony with nature.
There are many international students in the university and there are many club activities where you can interact with them, so there are many opportunities to gain various experiences.
The University of Tsukuba also has a mentor system for international students who first visit Japan to help them adjust well, so it would be a good idea to ask your advisor.
Amenities around the university are located within a sufficient distance by bicycle, but if you want to improve your quality of life a little more, it is better to own a car.
In addition to the dormitories provided by the university, there are many apartments for students around the university. But personally, I think it's a good idea to choose an apartment after you've gotten used to life in Tsukuba to some extent and decide which place is right for your lifestyle.
(Yim Youchan, Master's Program in Intelligent Interaction Technologies)
Related Links
Master's and Doctoral Programs in Intelligent and Mechanical Interaction Systems*
  * reorganized from Master's and Doctoral Programs in Intelligent Interaction Technologies since 2020