Focus (Introduction of SIE)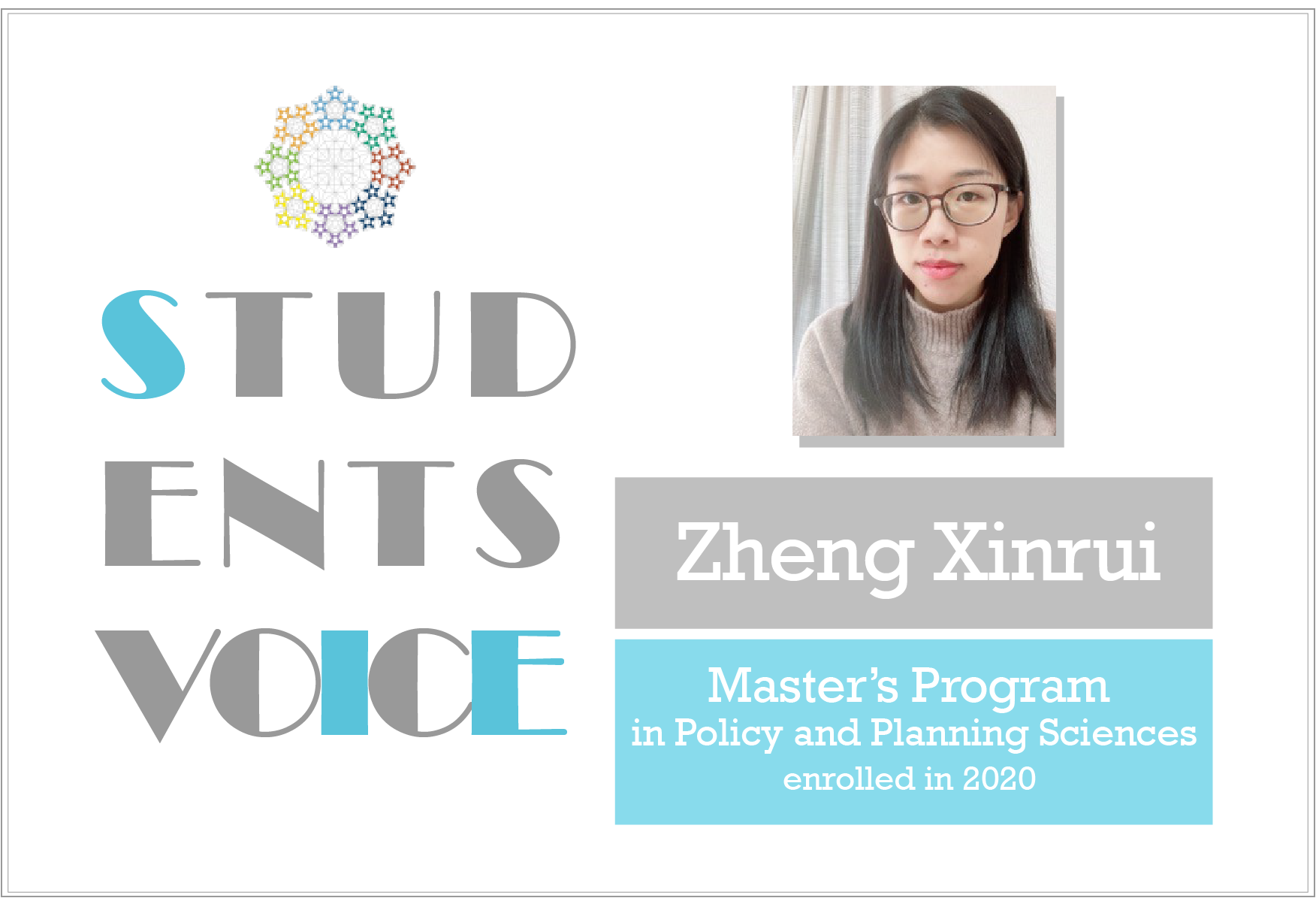 Students Voice Vol.4 – Zheng Xinrui (Master's Program in Policy and Planning Sciences)
Actually, this is my first time to go abroad and receive education. As one of the international students in the University of Tsukuba, I was so impressed by the school's tolerance for international students.
To be honest, my Japanese is not enough to communicate with others at first, but this university provides free Japanese courses for us which greatly helped my Japanese level and increase my confidence to speak it. What's more, I can always feel the friendliness of Japanese people around me.
The thing that I most appreciate must the research lab I am in. With the help of my supervisor and other people in the lab, it became much easier for me to adapt it and study here. And then, I also plan to stay here after graduate to pursue a Ph.D.
I hope my experience can help you if you are hesitated for afraid of new foreign environment.
(Zheng Xinrui, Master's Program in Policy and Planning Sciences)
Related Links