Focus (Introduction of SIE)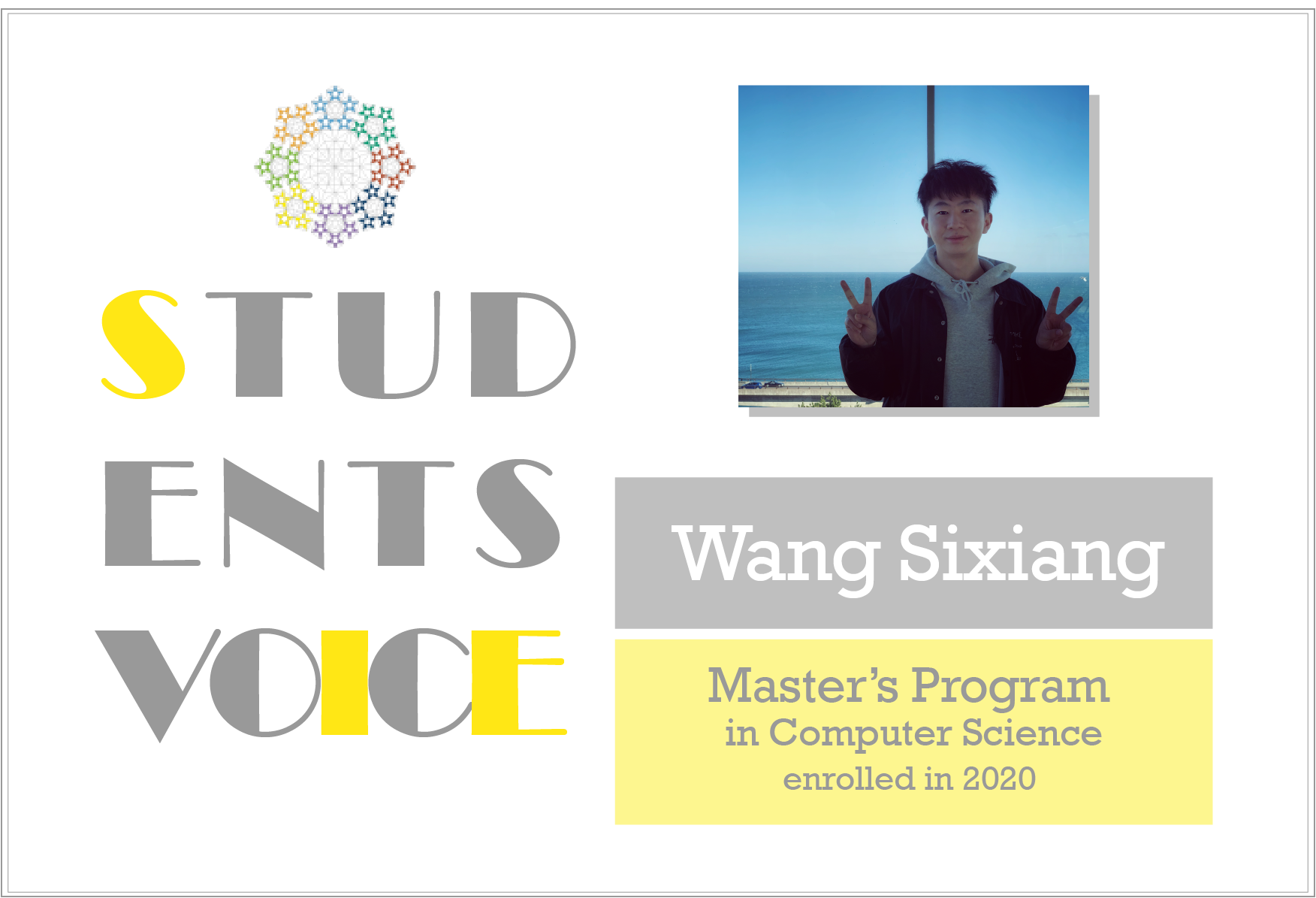 Students Voice Vol.3- Wang Sixiang (Master's Program in Computer Science)
I chose University of Tsukuba as my dream school while I decided to study abroad in Japan. I still remembered the exciting feeling when I confirmed the qualification notice on the Internet in the Summer of 2019. After that, I started my campus life in Tsukuba in April 2020.
I think the campus of Tsukuba is pretty international, everyone study here could quickly get used to the study life and make foreign friends. Also, communicating with professors and staff of campus are smooth and delightful. Especially, my supervisor is really gentle and patient with us when facing problems in research so that I learnt a lot of things about academy from my professor.
Finally, the Master program in Computer Science of University of Tsukuba involving various research directions and topics, you can definitely find what you are interested in studying. Don't be hesitated to join us if you own the ambition to research!
(Wang Sixiang, Master's Program in Computer Science)
Related Links